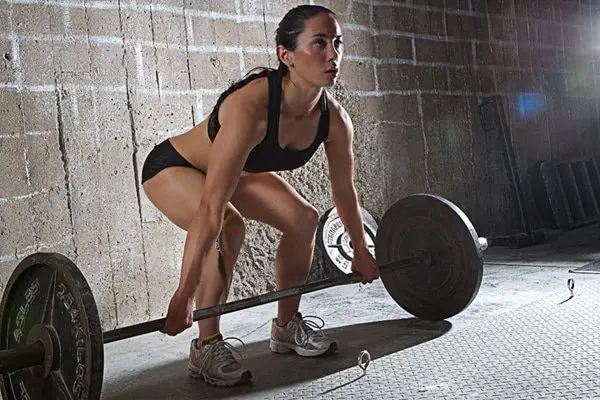 Summary
This Challenge is ideal for you if you want to increase your strength and build muscle mass/trying to get lean. The workouts presented here use primarily barbells and are biased towards the squat, bench press and deadlift. If that seems interesting to you, continue reading! Suitable for men and women!
Level: Beginner
Difficulty: Normal
Time requirements: 2 x week (~60-90 per workout) weights day with optional 3rd GPP (General Physical Preparedness) day
Duration: 4 weeks (28 days)
Goals
introduce you to the world of barbell training
learn to (hopefully) properly execute the squat, bench press and deadlift
get you in better shape
boost your confidence
Note that THIS IS NOT a CrossFit, bodyweight or bodybuilding program.
Requirements
Squat rack
Barbell
Free Weights
Bench
The Challenge
Training days
Choose your workout days so that there are at least 48 hours (2 days) of rest between them and fit 2 per week.
Example - Tuesdays and Saturdays.
If you want to incorporate the 3rd day (GPP) you can do something like:
Tuesdays: weights
Thursday: GPP
Saturday: weights
If you're pressed by the time you can do the GPP after a weight session.
Weight selection
Try to select your weights so that when doing a work set you feel like you can 2 more reps after the last one (RPE 8).
Rest periods
Rest for 5 minutes between work sets on weight days. Try to rest as little as possible on GPP days.
Warmup
You start every weight day with the squat. For warmup - do 15 reps x 5 sets of bodyweight or barbell only squats with rest for about a minute between them.
Do 2 "light" sets before starting the work sets for every barbell exercise. Example:
Your work sets for the squat are done with 50 kgs.
1st light set - 5 reps with 30 kgs
2nd light set - 5 reps with 40 kgs
Rest for 2-3 minutes between these sets
Warmup on GPP days is not required.
The program
The sets presented below include the only so-called "work" sets. Any warmup sets should not be considered when counting these sets.
Week 1, day 1 (weights):
Squat 5 reps x 3 sets
Bench Press 5 reps x 3 sets
Deadlift 5 reps x 1 set
Week 1, day 2 (weights):
Squat 5 reps x 3 sets
Bench Press 5 reps x 3 sets
Deadlift 5 reps x 1 set
Week 2, day 1 (weights):
Squat 5 reps x 3 sets
Bench Press 5 reps x 3 sets
Deadlift 5 reps x 2 sets
Week 2, day 2 (weights):
Squat 5 reps x 3 sets
Bench Press 5 reps x 3 sets
Barbell rows 8 reps x 1 set
Week 3, day 1 (weights):
Squat 5 reps x 3 sets
Bench Press 5 reps x 4 sets
Deadlift 5 reps x 3 sets
Week 3, day 2 (GPP):
Accumulate 7 min of ab workout (e.g. plank, crunches, v-sits)
25 minute of steady-state cardio - assault bike, stepper, rower or similar (heart rate ~60% of max)
Week 3, day 3 (weights):
Squat 5 reps x 3 sets
Bench Press 5 reps x 3 sets
Barbell rows 8 reps x 3 set
Week 4 day 1 (weights):
Squat 5 reps x 4 sets
Bench Press 5 reps x 4 sets
Deadlift 5 reps x 3 sets
Week 4, day 2 (GPP):
Accumulate 7 min of ab workout (e.g. plank, crunches, v-sits)
30 minute of steady-state cardio - assault bike, stepper, rower or similar (heart rate ~60% of max)
Week 4, day 3 (weights):
Squat 5 reps x 3 sets
Bench Press 5 reps x 4 sets
Barbell rows 8 reps x 3 set
Resources